Yard Posts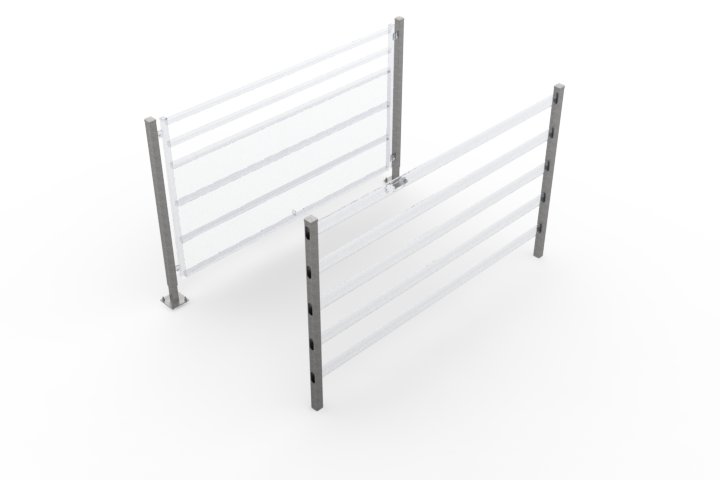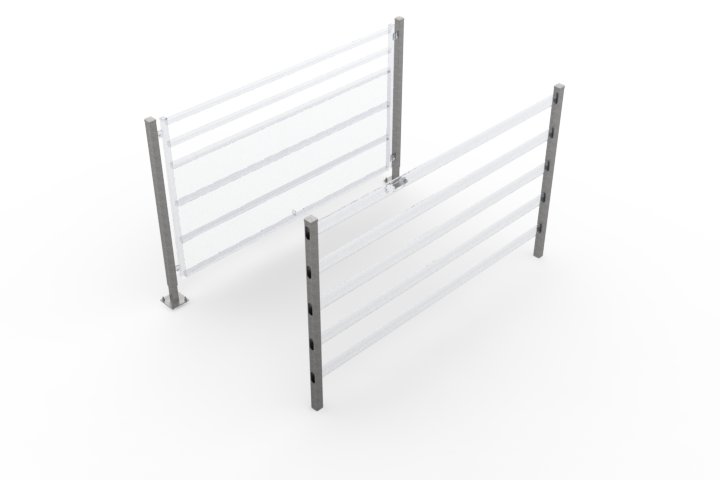 Introduction
A single stockyard post is the vertical post connecting stockyard panels. These give strength to a fence line preventing it falling over from livestock impact or pressure.
Stockyard Single Fence Post Design
All stockyard single posts are heavy walled square hollow section (SHS), which gives longer life and more strength. Each one is end capped to prevent water entering the post and coated with an external Dura-Gal protective coating. The height of the post is typically 50mm higher than the panels to which they connect.
Stockyard Single Fence Post Installation
There are two types of stockyard single posts to suit installation on concrete or in the ground. A concrete installation utilizes an adjustable leg which is bolted to the top of the concrete and an in-ground post which has post holes drilled into the ground and is concreted in place. The Thompson Longhorn hot-dip-galvanized adjustable leg technology has excellent anti corrosion properties, relocation ability and quick installation with height adjustability.
Stockyard Single Post Styles
Normal Post
These posts are plain posts with no drilled holes or cutouts
Site welded to rails or lugs
Used with water trough and beginning or ending configurations of 5 rail pre-cut panels
Used with unboltable panels
Available in either adjustable leg or in-ground types
Pre-cut Post
These posts have accurate laser cut-outs for oval rails or cables
Oval cut-outs are oversize allowing panels to follow a bend in a fence line and the terrain of the ground
With cable cut-outs post inserts are used to prevent water entering the post
Oval rails are site welded to posts once in place
Available in three different configurations: 5 rail pre-cut, 4 rail pre-cut and cable
All configurations available as in-ground type
5 rail pre-cut configuration available with adjustable leg (other configurations are mainly used for feed/holding yards and not on concrete)